So I got a call last night at 730, apparently a friends truck and trailer were being transported from Texas and the clutch went at the toll booth in New York.
Had a lot of less than stellar circumstances.
1) Clutch died completely on truck, it weighs 6000lbs
2) Trailer is loaded with tires, 1-ton frame sections, and Dana 80 axles.
3) Truck bed is full of tires, and truck frames
4) Trailer has a winch, but the controller ripped out some point
5) Need to empty trailer, load trucks with parts, then load truck on to trailer
So I went to start my truck that hasnt run since November, its battery was dead and the truck had several hornets nests. Got the battery jumped, tires topped off, hornets killed, and loaded up my trusty engine hoist.
Not a good place to stop...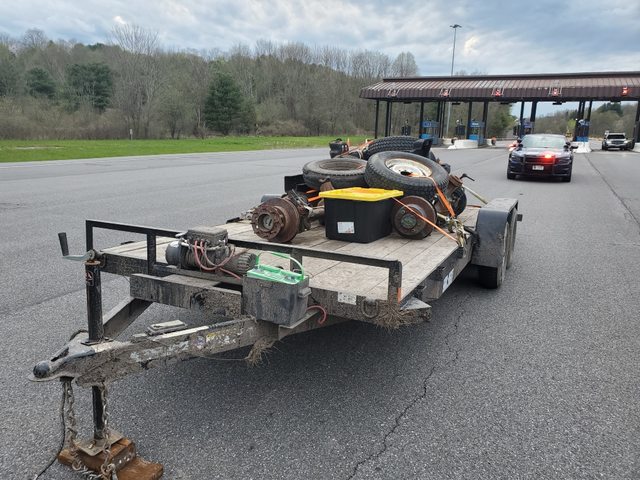 Engine hoisting in a Love's truck stop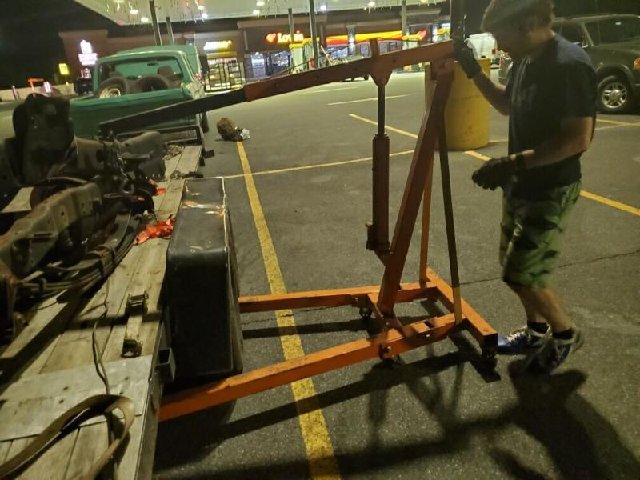 Putting the "lighter" section of frame in the dead truck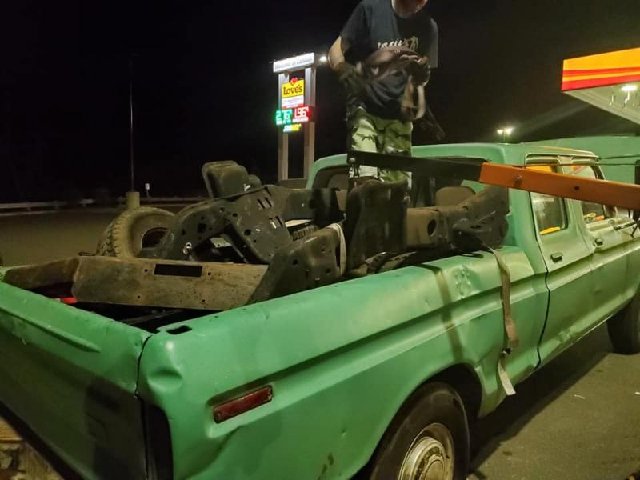 Truck bed has (2) Dana 80 axles, Middle and Rear Section of Frame, heavy as truck with tons of tongue weight...I think my airbags were 80+psi.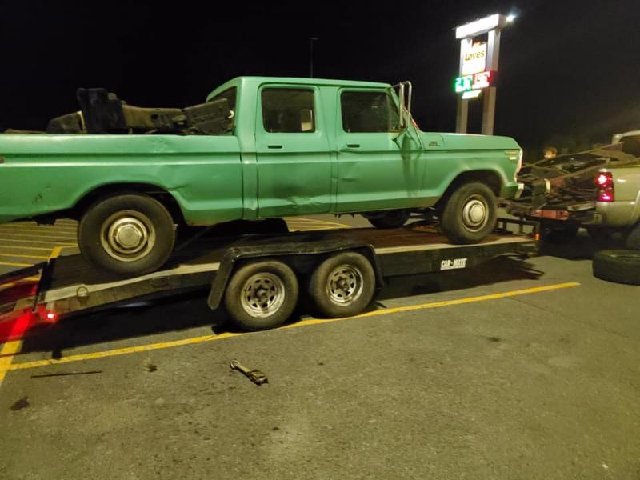 1 hour there, 1.5 hours to load, 1.5 hours on way back